Linking a SharePoint Survey to a document
If you have created a survey, quiz or questionnaire (using DocSurvey for SharePoint) and want to link it to a specific document then you can easily achieve this by following these simple steps.
1) First go to the SharePoint document library that contains the document you want to use.
2) Select the document and then click 'Survey Settings' from the icon bar.

3) Use the 'down arrow' to select the survey that you want to attach to the document and add a message that you want the user to see before they take the survey.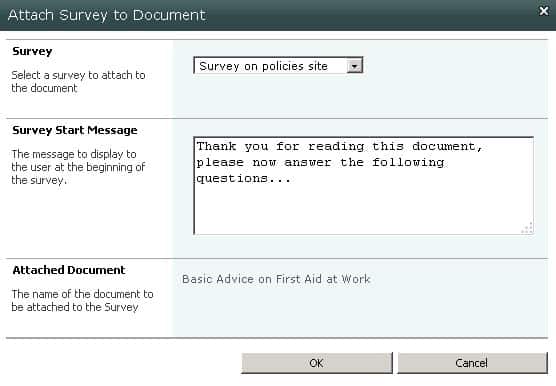 4) Click OK to finish, you should see a successful message at the top of your screen.