Note: The information in this post relates to DocRead for on-premises SharePoint only.
If you are trying to create a DocSurvey request (i.e. assign a DocSurvey to a group of users without asking them to read a specific document or complete a task first) and the option to select Required or Recommended audiences does not appear then please complete the following steps:
Go to the DocRead Site Settings page ( Site Settings > Site Settings (under the DocRead group))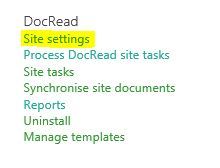 Check if "DocSurvey Requests" is listed as one of the lists attached to DocRead.
If it isn't just click Add List..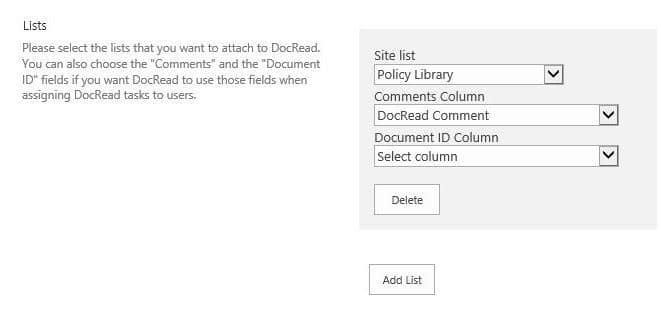 Select "DocSurvey Requests" from the Site list drop down options, choose "Survey Comments" for the comments column and "ID" for the Document ID column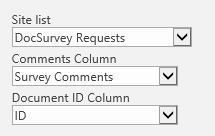 Finally click "OK" at the bottom of the page. That should make the Audiences columns visible.
If the audience columns become visible (as below) but you cannot edit them, please refer to this article

I hope this helps. If you are still stuck then please raise a ticket with our technical team by sending an email to support@collaboris.com Thank you