How to upgrade the Collaboris Notification Scheduler
The Collaboris Notification Scheduler is responsible for issuing all of the emails associated with DocRead tasks. Emails can be sent when tasks are assigned, completed or fall overdue.
If you need upgrade the Notification Scheduler it's fairly straight forward, but you must remember to back-up 3 config files first. These files exist in the installation folder along with the scheduler itself. Please follow these steps :
Make a copy the following files :
CollaborisSchedulingAgent.exe.config
Jobs.config
Log4net.config
Goto 'Program and Features", select  "Collaboris Notification Scheduler" and click on 'Uninstall".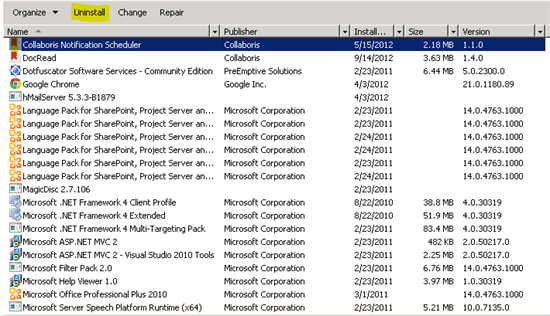 Now locate the new Scheduler and install  – using 'Run as Administrator'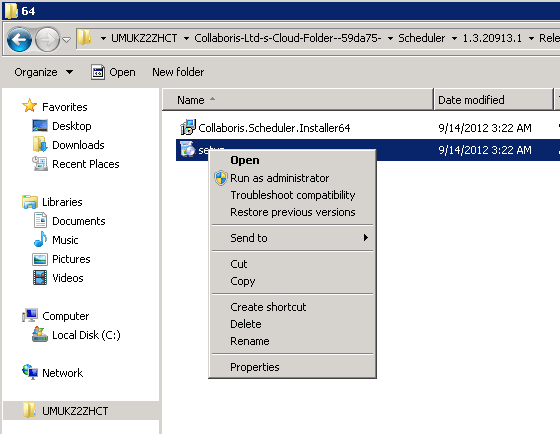 Now you need to overwrite the 3 new config files with the new ones just installed.
Once this is done, launch the scheduler application and click on 'Install Service'.
This should now say "running" and will start sending emails.
I hope this helps. If you need further technical assistance regarding the notification scheduler or DocRead, please raise a ticket with our technical team by sending an email to support@collaboris.com