How to share articles and resources with your staff using SharePoint
A recent discussion came up on LinkedIn asking "How are you sharing articles or interesting online reads with your colleagues using SharePoint?" so I wanted to share my answer in the form of a blog post ..
DocRead for SharePoint is now being used in quite a few colleges / universities around the world, primarily to distribute and track the reading of really important docs, such as policies and procedures.
However, it's also really easy to "recommend" links, documents, videos, urls that can either exist in SharePoint or even outside of SharePoint. Once a DocRead Publisher configures and "recommends" a resource to read – this will appear in the users personal "reading" list (which would normally sit as a web part on their MySite or Intranet Home Page).
In fact this is exactly what we are doing on the SP24 managerment site … see below :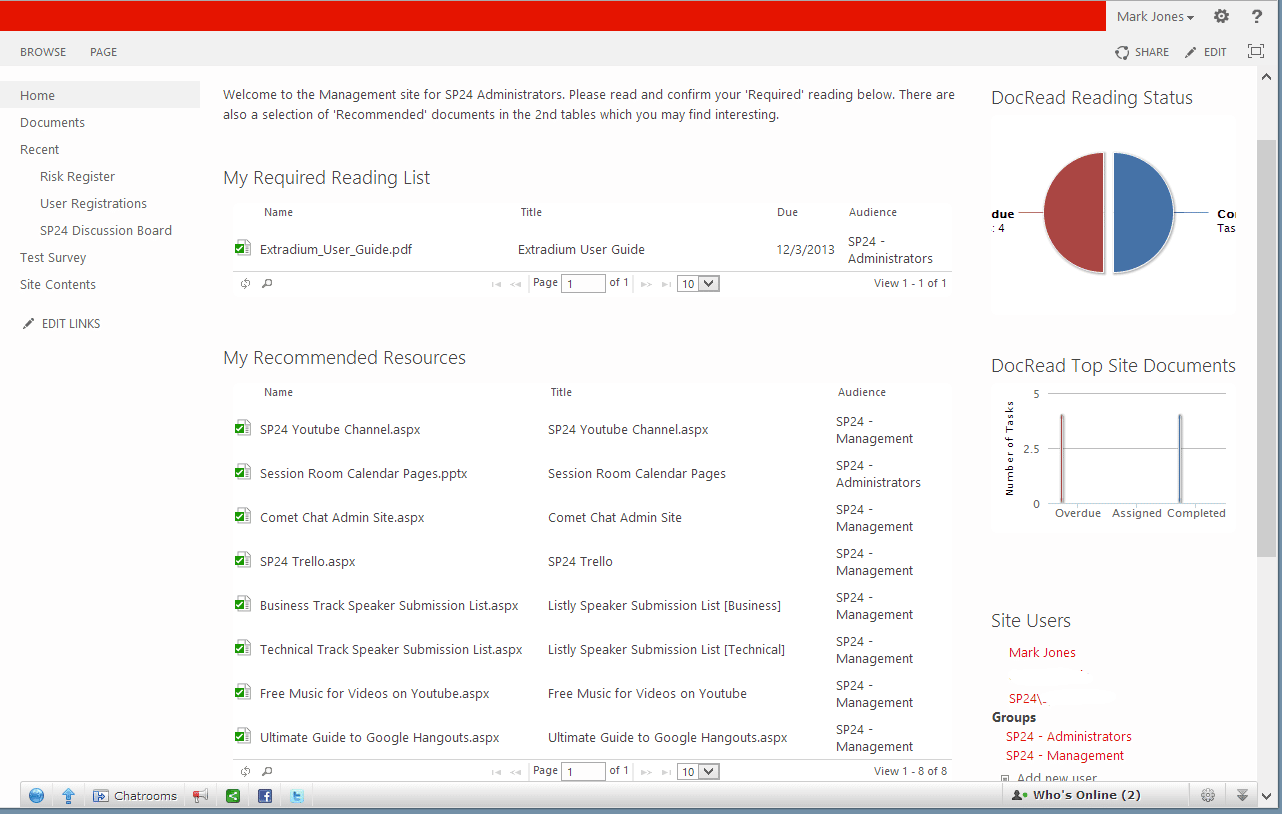 The user can then read the document and also optionally confirm reading it so that it pops to the bottom of their reading list and also turns to a green icon.
Please take a look at these links to read more :