Here are 98 free, awesome, eye-watering SharePoint sessions from SP24
This post is part of a series of posts about the SP24 Virtual SharePoint Conference: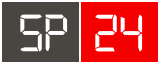 Over the last 12 months Collaboris have been heavily involved in developing and organizing a free, virtual SharePoint Conference called SP24 that went out to over 7500 attendees. SP24 originally took place on 16th April 2014 and lasted for 24 hours. We featured many of the world's most famous SharePoint Speakers including Senior Product Managers from both the SharePoint (Bill Baer) and Office 365 (Jeremy Thake) product teams. As the conference lasted for an entire 24 hours it wasn't possible for many to sit through all of the sessions. To get a 2nd chance – on 14th May we ran SP24 Rewound, which replayed the entire conference in reverse order. This gave the attendees another chance to enjoy the SharePoint sessions in real-time along with other attendees and also the speakers themselves!
Now that both conferences are complete every single session is now available to watch at your leisure, on-demand. This boils down to completely free SharePoint training to anyone with an internet connection.
To watch the sessions you need to grab a free account (the main reason for this is because we use DocRead to assign recommended reading to Session SharePoint groups). This means that once you are in a session you will automatically given access to the slides and code samples shared by the speaker's. This is all consolidated in your 'My SP24 Resources' reading list.
So … what are you waiting for, check out the sessions below, use the 'Tags' to filter and start learning SharePoint from the best!