An SP24 Adventure – The Thank you's
This post is part of a series of posts about the SP24 Virtual SharePoint Conference: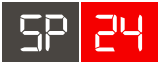 There are so many people that made SP24 possible, probably way too many to mention here, but I would like to highlight a few heroes!  These are by no means in any particular order.
THE SPEAKERS AND ANCHORS
We ended up having an incredible 98 Sessions hosted by an equally incredible 8 Anchors. You don't always appreciate the preparation time that a speaker will put into creating a sessions! The Anchors would have also taken time to be trained, to prepare and also on the day to make each speaker feel comfortable. Thank you to you all!
THE SPONSORS
To pull off a conference of this size (and keep it free for all attendees) you are going to need the backing of several sponsors to help out in a variety of ways.
CHRIS DANCY AND NICK KELLETT
These guys gave us the idea and shared previous experiences to point us in the right direction at the start.
JON MANDERVILLE
I also managed to coax one of my best mates (Jon Manderville) to come in and do the Project Management for us at a time when we desperately needed it. He did this without a moment's hesitation as a favour to me and stuck with us to the bitter end in that war room counting in each and every session. (I think he is now bitten by the Virtual Conference bug as he can't wait to do the next one!)
TORSTEN MANDELKOW
Torsten is a developer by day, but a budding 3D video / graphic design artist by night. He created the most amazing trailer to introduce SP24. To see his work, check out the 'SP24 Trailer'.
THE COMPANY COLLEAGUES…
My fellow colleagues at Collaboris have been so helpful and supportive. They have not only covered for me on my normal 'day to day' Collaboris tasks, but have also jumped on board to help get SP24 ready on time.
THE FAMILIES
For me personally, without "The Wife" (Helen) being there to lift a stressed out overworked me off the floor, it would not have been possible. She has always been my rock and hopefully always will be! Where possible, our two children (Hannah & Katie) helped out, so they knew why daddy was spending so long sitting in front of the PC shouting at various SP24 bugs! My parents and In-laws also helped out on numerous occasions proof reading material and providing words of comfort and encouragement at just the right times!
RIOLINX
The guys from Riolinx (Raphael and Adrian) went above and beyond. Riolinx not only licensed their Extranet product for us (Extradium for SharePoint), but also spent time to integrate CometChat into SharePoint. Big Thanks for their help!
HUGH WOOD
Hugh provided the fabulous 'Heat Map' we used on the conference website, highlighting where all delegates were logging in from. He stayed with the team for the entire week helping fix bugs the night before the conference and generally keeping us all motivated throughout the experience.
BALA MURUGAN
During a last weekend emergency, Bala gave up his entire weekend to help build the 'Session Planner'.
ANDY TALBOT, BILL AYERS AND NEIL WALKER
These 3 guys all gave time and help by joining us in the War Room. Each one helped in their own valuable way, ranging from anchoring and presenting sessions to bringing the beers and burgers!
FPWEB.NET
As mentioned earlier, without Fpweb.net there wouldn't have been an SP24 hosted on SharePoint, they believed in the concept and charged full steam ahead with us to pull off what we the 2nd biggest SharePoint Conference in the world.
THE SP24 TEAM …
Last but not least, there's no way whatsoever I could have done this alone. So many of the team made big sacrifices to their daily routines just to pull this together. Matthias and Paul were the legends of the speakers and anchors and also managed to prepare and produce sessions for 24 hours consecutively in that war room. That was an amazing effort on its own. Jasjit Chopra, for his TLC of the platform and anything that sounded "sysadmin'y", Stefan Bauer for tidying up my CSS and helping me develop the Conference site. Also thanks to Vlad Catrinescu for managing to convince the sponsors that SP24 is a worthwhile project!