An SP24 Adventure – The idea
This post is part of a series of posts about the SP24 Virtual SharePoint Conference: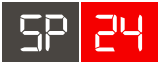 Wow! What an experience – SP24 and SP24 Rewound are now over, and on reflection, it's certainly been one of the most challenging projects I have ever undertaken. What started out as a very cool, simple idea in May 2013, ended up as a gargantuan project which consumed my life right up to the launch date of 10pm GMT April 16th2014. The Conference was organized and developed by 8 Volunteers and this post will hopefully share a little bit about my "SP24 journey". I know the rest of the SP24 team have their own experiences and reflections, but I will let them share theirs in their own way.
The crazy idea!
I had co-founded SharePoint-Community.Net (SPCOM) some months before (which is another story), and as part of the effort to bring great SharePoint content to the site, I grew to love List.ly, which is a simple way to curate, share, embed and vote on lists – and there are plenty of examples on SPCOM. When I first started using List.ly, it was still a developing service, so I spent time sending feedback back to Nick Kellet (list.ly CEO) offering suggestions on how things could be improved and through this interaction, we became on-line friends. One day, Nick sent me "THE" email with the subject: "You should run a 24 hour Virtual Conference like these guys". As it transpired, there was another conference called TFT which lasted for 24 hours, set-up and run by Chris Dancy. Nick rightfully thought that it would be a great thing to do for the members at SharePoint Community. I always get way too excited by fresh ideas, so from the moment I received the email, I was sold – and my life was about to change for the next 12 months…

How hard could it be?
TFT used Google Hangouts to deliver their conference, and they sensibly scheduled 1 session every hour for the 24 hours. They used a YouTube channel to show the live content, and had Anchors covering 6 hours at a time which helped provide some continuation. If we copied this format, it was a proven recipe for success, and any sane person would have gone down this path. However, what happens when you get a few insane technicians on a Skype call intent on planning a virtual conference? Scope creep – that's what happens! The ideas started to flow like lava from a volcano – they were unstoppable and had soon snowballed into a conference of epic proportions! Our confidence was high and besides, how hard could it be?
A Team from the SharePoint Community
The team was made up mainly from guys I had met on-line in SharePoint-Community.net. After a few meetings and questions about the sanity of what we were about to do, we were all ready to go! Whilst we said hello and goodbye to a few down the line, in essence, the team ended up being a mixture of SharePoint developers, administrators and a Project Manager. 
Youtube channel, vs WordPress vs SHAREPOINT!
To follow the TFT conference we would have chosen pure Youtube / Hangouts with a few promotional pages to front it. However, one question was bugging me from day 1! How could we possibly run a SharePoint Conference NOT on SharePoint? We had raised a few eye-brows when we went for Ning.com for SharePoint-Community.net, so I wanted to really go for it this time and attempt to get it running as a public-facing SharePoint site. This naturally led to a flurry of questions amongst the team such as "Which version?", "How much will it cost?", "Who is going to develop it?", "How much will it cost?", "Who is going to host it?", "How much will it cost?", etc. As you can see these are all questions that organisations wanting to move to and / or develop on SharePoint ask themselves every day. In fact, these very same questions, got asked on SPCOM and resulted in answers meaning we had to go for Ning purely based on cost and development time. Putting the development effort aside for a minute, one of the greatest costs that we had to cater for was hosting it. To run the Conference we had no budget, so no way to pay for hosting! What else was I to do? I went on the hunt…
Our Knights in shining armour (Fpweb.net) …
I had already had discussions with Jesse from Fpweb.net for a previous requirement, so popped him an e-mail which went something like "Can you host this crazy idea for us – we want to you run an on-line conference capable of hosting 10,000, but with no real idea of how many will actually attend and we would like you to do this for free?" Before I received the reply I was already thinking about alternatives; after all, whywould they do this, as we were effectively asking them to take a huge leap of faith with us? But leap they did!! I can't stress this enough, Fpweb.net believed in the idea when it was barely an idea and set about building us a platform to work our magic on. For that I can't thank them enough, and can honestly say that without their help the idea of pulling a virtual SharePoint conference on top of SharePoint would have probably died a very quick death. One other very impressive quality that shone through from Fpweb.net was that they treated us just like they would a paying customer, right from the word go. They supported our numerous requests and were always incredibly helpful.

>> Continue reading : 'SP24 Adventure – putting it all together'