Win a signed copy of "SharePoint 2010 Architect's Guidebook"!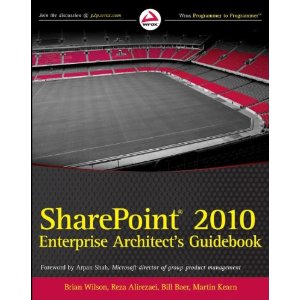 We are very excited to offer you the chance to win one of 3 copies of the "SharePoint 2010 Architect's Guidebook".
The book was written by some very well known SharePoint champions including our very own Hugo Esperanca who also wrote an in-depth chapter on application development.
Amazon Review :
"If you're eager to design and architect a successful deployment of SharePoint 2010, then this is the book for you. Packed with real-world experiences and solid processes, this guidebook provides you with everything you need to perform for designing and architecting enterprise portal services. Helpful examples examine the common design issues affecting SharePoint 2010 environments that can cause deployments to fail so you can learn what to avoid. Plus, key development and deployment issues are covered from an architecture perspective and backup and disaster recovery planning are described at length."
How to enter
It's simple – all you need to do is 'Like' our Collaboris Facebook page and we will automatically enter you into a draw to win one of 3 copies. The draw will take place on May 14th 2012.
To visit our Facebook page please goto : https://www.facebook.com/CollaborisLtd and don't forget the click the 'Like' button.