SPBiz Registration is now officially open!!!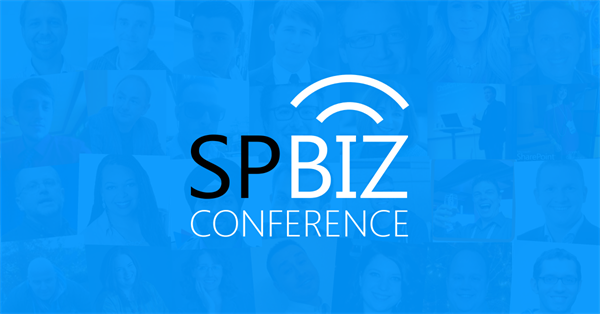 After a few late nights and some strong coffee we are very pleased to say that the event registration for SPBiz is now live! As with SP24 – the platform is built on top of SharePoint 2013 kindly hosted by Fpweb.net!
To get the most out of the conference – every attendee must have an account within SharePoint (we use Extradium for SharePoint), so please take 1 minute to get yourself set-up (your SP24 account will not work as we need to renew your account). We are currently limiting the number of registrations to 2000, so it will be a first-come, first-served (unless you have already pre-registered).
Register Today to reserve your place!
To reserve your place, make sure you goto our registration form, fill it out and then relax! Once you've filled it in, your place is safe. Our event team will keep you informed.
Have you already pre-registered?
Important! if you have already pre-registered at www.spbizconf.com/register we will also be sending you a separate email to invite you to complete your account. You can therefore ignore this post 🙂
Why do you need to register?
Once you are registered you will now have an account to access the conference allowing you to take part in discussions and chat as well as manage your Sessions and gain access to Speaker Resources.
SPBiz in a nutshell
If you are reading this post and don't know what SPBiz is then here's a very quick overview.
When is it?
The conference will take place on June 17th 2015.
Where is the Conference?
As with SP24 – it's all going to be hosted online using our SharePoint Conference Platform. This has the added advantage that anyone can join and see some amazing sessions. We are planning some improvements over what we did for SP24 – so watch this space!
Who is the Conference for?
The conference is targeted more towards a non-technical audience, so will have plenty of sessions aimed at business users, power users, architects, CxO's, decision makers. However, due to demand – we've also recently introduced an IT-Pro track!
Who is speaking?
The question should be … who isn't? Here are some of the well-known names that we have lined up.
Richard Harbridge
Laura Rogers
Mark Kashman
Susan Hanley
Christian Buckley
Knut Relbe-Moe
Wendy Neal
Erica Toelle
Jasper Oosterveld
Asif Rehmani
Ant Clay
Karuana Gatimu
Kanwal Khipple
Regis Baccaro
Nick Inglis
Melanie Nelson
Marwan Tarek
Ruven Gotz
Jennifer Mason
Maarten Eeekels
Andy Talbot
Gokan Ozcifici
+ others to be announced!
What are they speaking about?
There are going to be several tracks – each organised and chaired by a well-known SharePoint expert. Here's a list of what you can expect if you attend:
Track 1: SharePoint Quick Wins (aka: How to get working with SharePoint quickly!)
Track 2: SharePoint Governance tips and tricks
Track 3: Using SharePoint on Mobile and Social platforms
Track 4: Upgrades & Migration
Track 5: Managing your SharePoint data
Track 6: Office 365
Track 7: SharePoint from the ITPros (tips, tricks and ideas)
Track 8: Real world case studies
Who is helping us by sponsoring the event?
We are still in the process of welcoming new sponsors but we are delighted to announce (and thank) Metalogix as K2 Gold Sponsors and KWizCom as Silver. If you want to work with us to gain some exposure in front of a business-oriented SharePoint crowd then please get in touch!
What is Collab365 Conference and how does it relate?
The Collab365 Conference is going to be gargantuan. It's being put together by ourselves
So what are you waiting for?
If this is for you, please join us