SP24 is live and we will be there!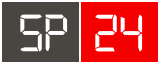 At 2pm GMT today SP24 was made live and we are really proud to be part of the original team that both organized and built the SP24Conf.com site. For those that don't know, SP24 is a global, 24-hour, online conference featuring 2 tracks about SharePoint. SP24 is exciting as it's bringing something a bit different to the SharePoint Community. We will have a mixture of famous SharePoint speakers along with some speakers that we don't get to see from all over the world. To add to the excitement – SP24 will also be 24-hours long, starting in New Zealand and ending in Hawaii. It's main goal is to bring training to the masses and will also offer some of the experiences of a big off-line conference to an on-line format.
Here're some facts about SP24 :
SP24 lasts for 24 hours and will follow the sun from New Zealand to Hawaii.
SP24 will feature speakers that are voted for by the community.
SP24 has 2 tracks, one to appeal to Business Users and one that will excite technicians such as Developers and Administrators.
SP24 is going to be held entirely on-line and is FREE for all attendees.
SP24 is following a similar format that has already proved to be really successful at two TFT13 conferences – (big thanks to Chris Dancy for giving us a good start).
and … last but not least … the SP24 site is built entirely using SharePoint 2013 Foundation kindly hosted by Fpweb.net.
Key Dates : 
December 24th : Registration Opens.
Janyuary 2014 : Virtual Session Rooms launched.
Once the Virtual Session Rooms are live – the SP24 Team plan to run a couple of test "SP24 Minis" to make sure everything is working and also to experience if from an attendees point of view.
Now the big question is … Are you coming ? You don't have to travel far and it's free 😉