SharePoint 2013 Screenshot on Surface Tablet
Took a break from testing the new version of DocRead today and whilst hanging out on twitter I noticed an "alleged" screenshot of the new SharePoint 2013 UI hitting twitter today and I really can't make my mind up if it's real! It's meant to be the home page of a new site (with a distinct metro feel to it).
Thinking back to this time in 2010 beta (when I was fortunate to see it), none of the images had actually made it to the UI, there were just place holders. The orange icon at the top left isn't very metro. So my verdict is its a prank, but who knows!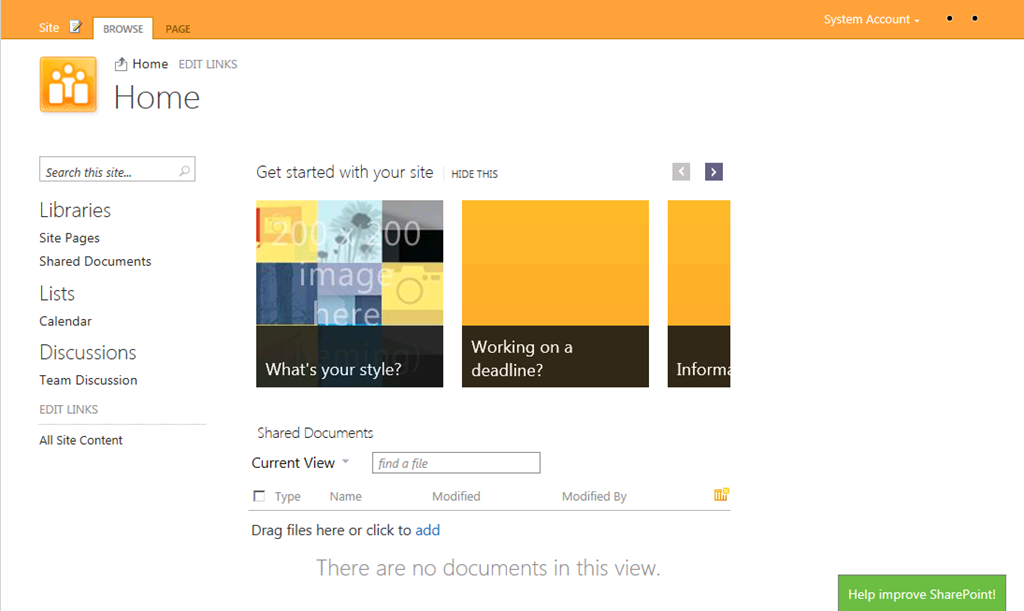 SharePoint 2013 on Surface Tablet
And… as another bit of fun … This is how it could look on one of the new Surface Tablets. Futures looking cool isn't it ? Is this going to knock the socks of the IPAD in the business domain ? By the way – click to view it larger.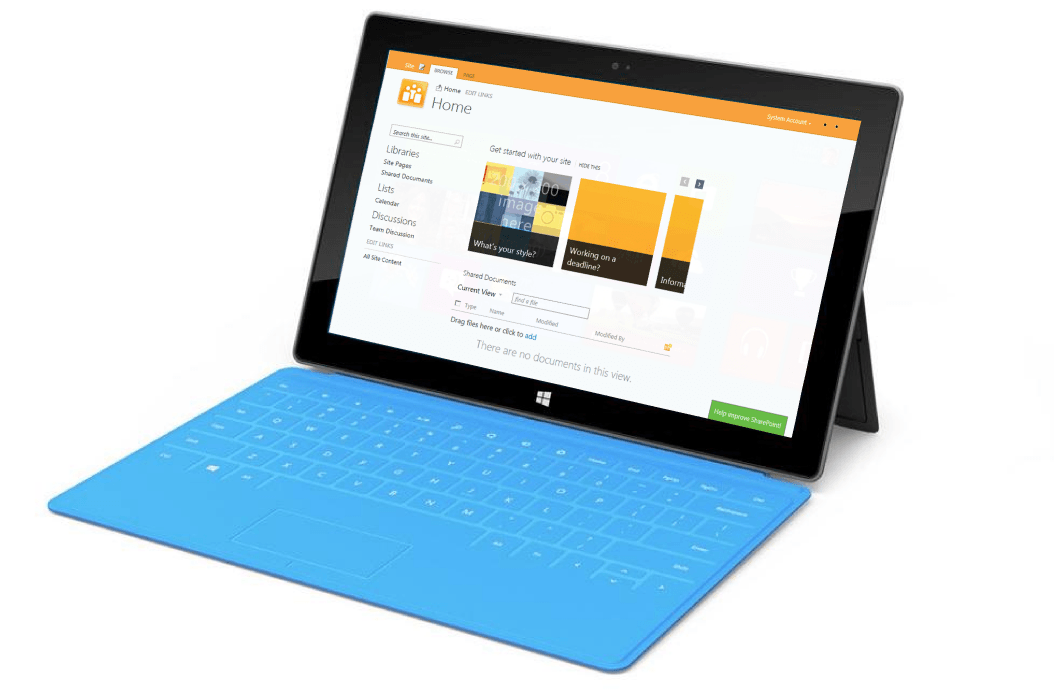 Here's another post on some findings of my own : SharePoint 2013 – useful resources as they come in and here 'Will sharepoint 15 finally get an App Store?'.