DocRead's first day on SharePoint 2013
UPDATE! Since this post we have put in a lot of effort into getting this working on SharePoint 2013. If you want to know how we did it (and still supported 2007 and 2010) please read Upgrading a custom application to SharePoint 2013.

We've already been asked by a couple of customers whether DocRead will run (and be supported) on SharePoint 2013. Obviously, our answer is a resounding yes! However, until now we haven't sized up how much effort it was going to be.
So, I thought it was time to spend a day seeing how much "pain" our poor developers were going to feel. The answer is – virtually none! The upgrade was extremely smooth – much better than from 2007 to 2010! Microsoft have really done a great job with backwards compatibility. Ok, I had a few issues with the source code and getting it to work on .Net 4.0, but found a fix for that. (Quick post on it's way later).
So when will it be released ? Our main focus is to get DocRead v2.0 for SharePoint 2010 out of the door. (If you don't know this release is all about adding quiz functionality). We are fighting very hard to try and make it for the end of this year – so far so good. Once that's complete, we are going to get to work on some minor style changes and then do a full test cycle of DocRead for SharePoint 2013. After this we will be formally releasing it with support. (Sorry we don't have exact date yet, but I will let you know as soon as I do).
Anyway – we hope this is good news for you and here are a few screenshots.
The Web Part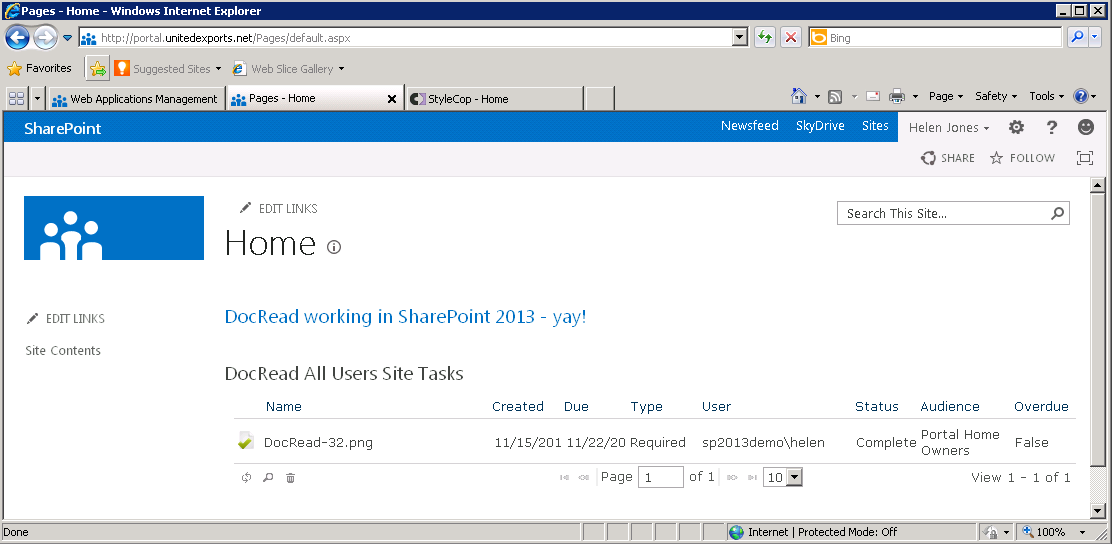 The DocRead Ribbon
DocRead in SharePoint 2013 Central Admin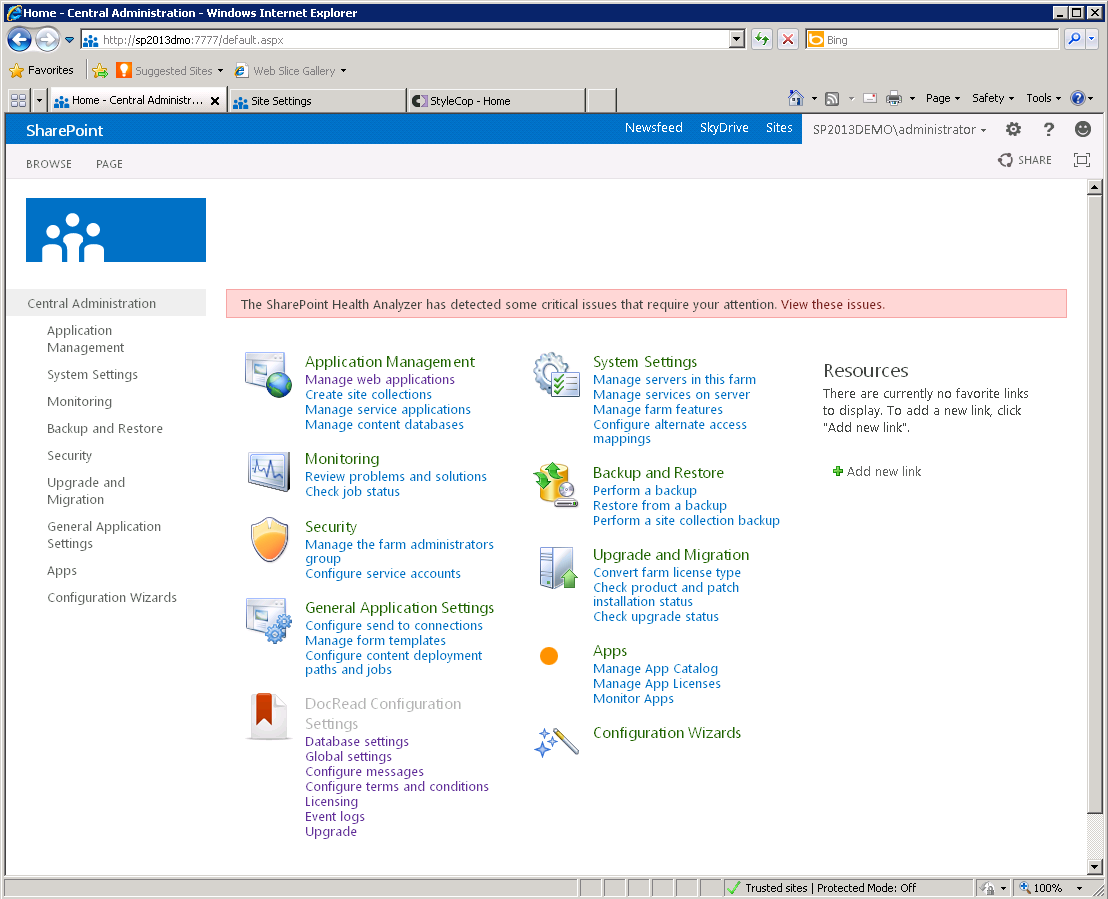 DocRead Reading Task on SharePoint 2013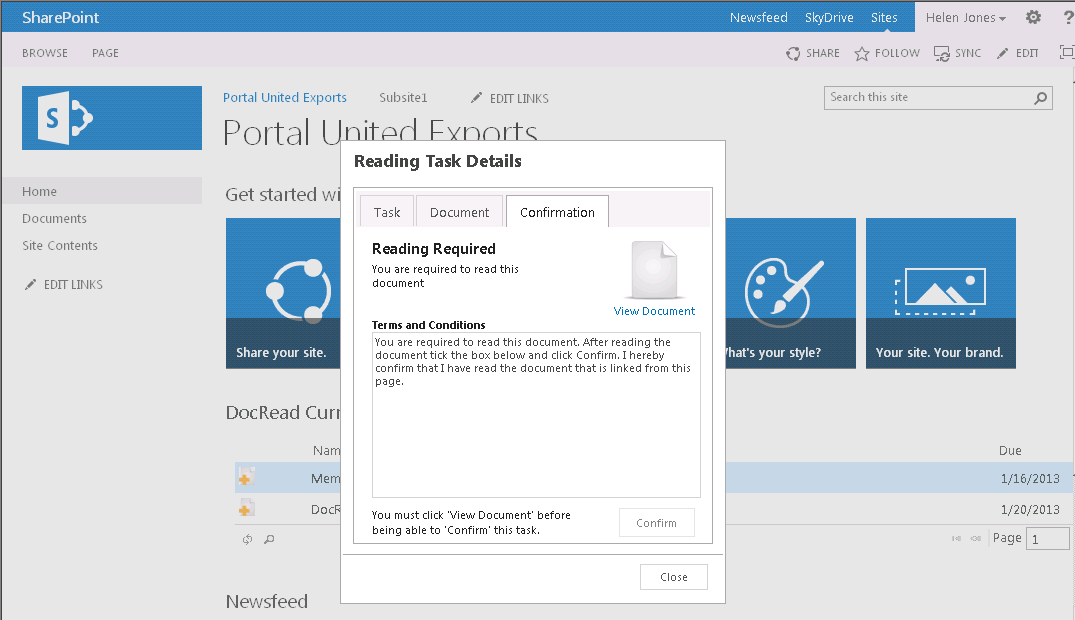 DocRead for SharePoint is the only policy management software that integrates straight into SharePoint and allows compliance professionals to distribute and track their policies and procedures.