All SP24 (SharePoint & O365) Sessions Are Now On-Demand!
This post is part of a series of posts about the SP24 Virtual SharePoint Conference: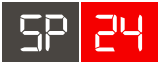 As this will be one of our last communications for a while, we wanted to take this opportunity to say a massive thank you to all of the Speakers, Anchors, Sponsors, helpers, Fpweb.net (for hosting) and to all 7500 Attendees! Without you the whole event wouldn't have been possible.
SP24 Resources
You will have probably noticed that as you attended various sessions in the conference, you automatically received slides and code samples shared by the speakers. For convenience, these resources are not only available in each Session Room, but are also consolidated centrally in your 'My SP24 Resources' page. As you attend more sessions on-demand, this list will automatically grow with related resources. Please note: we don't have all of the speaker slides yet but are working on it (hint, hint Speakers ;)).
How to watch the On-Demand Sessions?
Over the next few days we will be tidying up the site to put it into "On-Demand Mode", but for now all you need to do is log-in and go to the 'Session Planner'. Once there, click on any session that you want to watch and it will automatically start playing. Couldn't be easier!
Are we doing it again? The short answer – we really hope so! Putting this event together was a lot of fun and it was amazing to connect so many SharePoint enthusiasts with so many world famous SharePoint experts. It was even more fun building it all on top of SharePoint 2013 Foundation!
We are definitely up for doing it again – but to keep it free, we need support from SharePoint-related organizations who are looking for ways to engage with a Worldwide audience in a way that's very unique. If you are interested in sponsoring SP24 2015, please get in touch with Jon Manderville who will register your interest and give you more information as it becomes available.
On that note, it is with a little sadness that this is a good bye from all of us on the SP24 Team and we hope you enjoy the on-demand sessions.
PS. Don't forget those Speaker submission forms 😉